A new fund to support innovation in accelerator technologies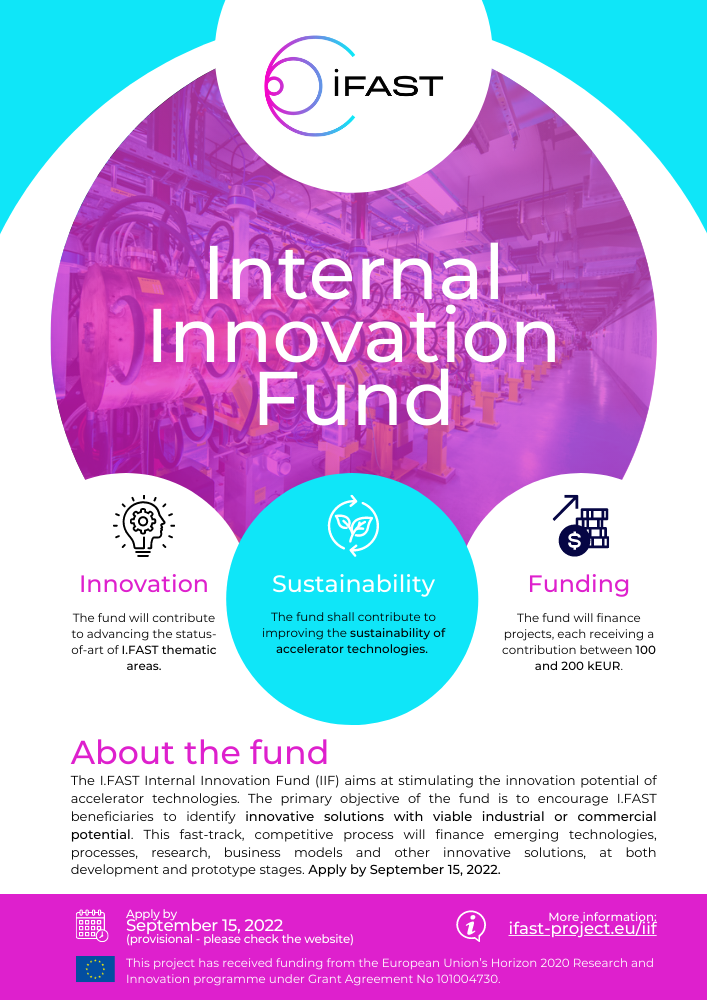 The I.FAST Internal Innovation Fund (IIF) aims at stimulating the innovation potential of accelerator technologies. The primary objective of the fund is to encourage I.FAST beneficiaries to identify innovative solutions with viable industrial or commercial potential. This fast-track, competitive process will finance emerging technologies, processes, research, business models and other innovative solutions, at both development and prototype stages.
Technologies supported by the IIF shall be capable of advancing the status-of-art of the related I.FAST thematic areas. They shall also contribute to improving the sustainability of particle accelerator technologies, by reducing accelerators' electricity consumption or footprint, by improving their performance for an equivalent impact, or by directly preserving the environment using accelerator technologies.
The fund will finance projects, each receiving a contribution between 100 and 200 kEUR.
Planning
Deadline for 1st submission: September 15, 2022.
Deadline for 1st round of evaluation: October 17, 2022.
Deadline for 2nd round of evaluation: November 30, 2022.
Start of the project: January 2023.
Useful links